Products
Camuna Cavi in 45 years of experience designed and produced more than 80.000 different articles.
Our focus are special customized cables for Oil&Gas, E-Mobility, Petrolchemical, Undergorund, Industrial, Energy applications.
But we can even propose standard cables in compliance to IEC, EN, BS, CEI, VDE, NF, UTE and NEC constructive standards.
CONDUCTORS
Camuna Cavi produces cables with:
Bare Copper, Tinned Copper , Aluminium Class 1 / Class 2 / Class 5, from 0,5sqmm to 630sqmm.
Thermocouple Alloys:
Class 1, from 0,5sqmm to 1,5sqmm.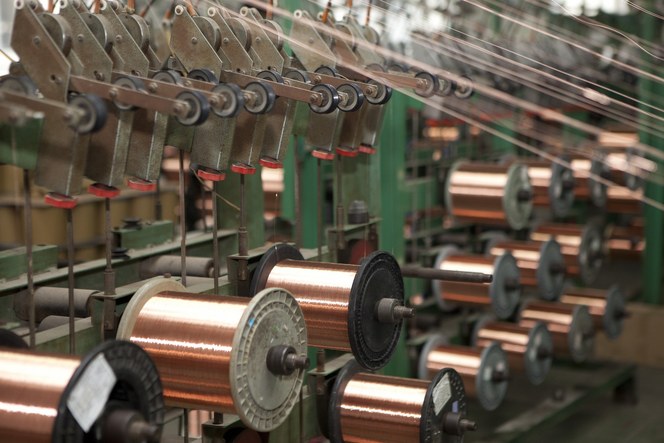 | COMPOUNDS (Properties of cable insulation and sheathing) | Insulation | Jacket |
| --- | --- | --- |
| PVC | X | X |
| TPO (Thermoplastic Polyolefin) | X | X |
| PE (Polyethylene) | X | X |
| XLPE (Crosslinked Polyethylene) | X | |
| HEPR (High Module Ethylen Propylene Rubber) | X | |
| XLPO (Crosslinked Polyolefin) | X | X |
| HDPE (High Density Polyethylene) | | X |
| PUR (Polyurethane) | | X |
| TPE (Thermoplastic Elastomer) | | X |
ELECTROSTATIC AND ELECTROMAGNETIC SHIELDS:
AL/PET (Aluminium/Polyester foil)
CuT (Copper tape)
Cu/PET (Copper/Polyester foil)
CWB (Copper Wire braid)
TCWB (Tinned Copper Wire braid)
MECHANICAL PROTECTIONS (Properties of mechanical protections):
SWACS (Steel Wires + Couterspiral Steel Tape Armor)
AWACS (Aluminium Wires + Counterspila Tape Armor)
SWA (Steel Wire Armor)
AWA (Aluminium Wire Armor)
SWB (Steel Wires Braid Armor)
TCWB (Tinned Copper Wire Braid)
STA (Steel Tape Armor)
ATA (Aluminium Tape Armor)