The future begins here: Camuna Cavi sponsors local high school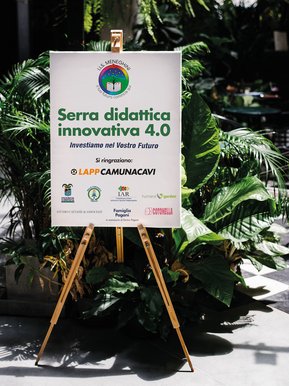 29 September 2023, the F. Meneghini High School based in Edolo inaugurates the first 4.0 didactics Greenhouse, a project that started five years ago thanks to the collaboration with Humans Garden, which realised the project.
With a new and avant-garde structure "for the use of all, so that learning becomes truly formative and experiential," - says Institute Headmistress Raffaella Zanardini -, the aim is to give students the opportunity to approach a new generation of sustainable agriculture.
The project required an investment of around € 600,000 and we are proud that LAPP Camuna Cavi gave its contribution, promoting an important initiative from its own territory.
The collaboration between the Meneghini Institute and Camuna Cavi has been going on for more than 20 years.
Every year, the Company gives some students the opportunity to get involved and gain experience in the field by offering periods of internships in alternating school-work that, often, at the end of the school year, end with effective employment.
THE ORIGINS
---
The Federico Meneghini Institute was founded in 1945 as a school for wood carving and marquetry. It soon developed and perfected forestry techniques, beginning to train specialists and experts able to work in the State Forestry Corps.
Over the years, it then started up courses in accountancy, geometry ... until today it has grouped 8 different courses under a single structure.
From wood inlay to sustainable agriculture.
---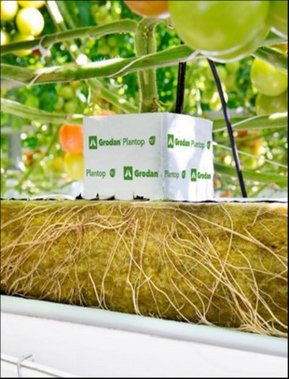 The Meneghini Institute's didactics Greenhouse promote a new and innovative method of hydroponic and aeroponic agriculture, unique in Italy.
With Hydroponic, "plant cultivation takes place on an inert substrate (i.e. coconut fibre, clay, rock). This means that the soil is absent, so it's possible to eliminate all pathologies and all problems of imprecision deriving from the same, thus being able to keep the nutrients and enzymes necessary for cultivation under control,' explains Alessandro Bono, Forestry Coordinator.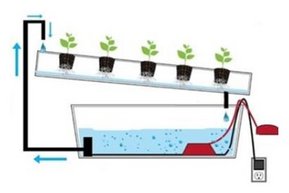 The Aeroponic cultivation, on the other hand, consists of circulating a nutrient solution within cultivation modules and recovering it, which, after supplying all the plants with nutrients, is conveyed into a reservoir and then fed back again into the cultivation modules.
With this method there is a water saving of between 75 and 80%.
Controllers and Sensors for a Greenhouse 4.0
---
The levels of carbon dioxide, temperature, humidity and light intensity are the main factors that determine the growth of a crop. Constant monitoring of these parameters provides useful data for the grower to better understand how these factors affect growth.
The new Greenhouse at the Meneghini Institute has been equipped with:
base stations for transferring data from the sensors to the software, analysing and comparing data in real time, setting thresholds for alarms and exporting reports.
Soil moisture sensor equipped with a temperature sensor and a meter, to determine fertiliser nutrient levels.
Temperature and humidity sensor reading.
Infrared CO 2 sensor.
PAR sensor (helps determine the amount of light the plants are exposed to).