Camuna Cavi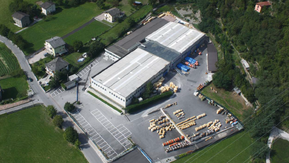 With 45 years of experience in cable business, Camuna Cavi become part of LAPP group in 2001.
With 25.000 m2 of production and storage plant, more than 80.000 products for many different projects and applications, Camuna Cavi is one of the leading Company in cables production totally Made in Italy.
Camuna Cavi is specialized in customized Power, Instrumentation, Control, Thermocouple, Data and Fiber Optic cables.
A highly specialized technical team assists customers designing and proposing best cost saving solutions, in accordance with project requirements whenever durability, quality and reliability are mandatory.
Camuna Cavi is listed in the vendor lists of the major EPC, Operators and End-Users.
Sectors where Camuna Cavi is involved are:
Oil & Gas
Offshore
Onshore
Chemical & Petrochemical
Process industries
Water treatmen
Power plant
Iron & Steel
Mining